I am not new to blogging, but I am new to blogging about my life as a Hockey Wife. So when I decided to start this blog, I had to think of a name. Of course you want something catchy...maybe a play-on-words...or something that is to the point. It is important to see the name and make sure it is simple to read and simple for the follower to spell.
Signing into Blogger, the first thing it asks is for your blog's name. I started playing with ideas that were in my head...
Hockeywife (taken)
Marriedtohockey(taken)
ImarriedahockeyplayerandnowIamstuckathomewithtwokidswhilehetravels (I am not sure if that is taken, but probably not the best blog name!)
Anyhow..after trial and error, I decided Hockeywifetales (Tales of a Hockey Wife) would be a good name. So I set up email, a blog, Blogfrog, etc, etc. I was now The Hockey Wife! However....soon I discovered I was not the only Hockey Wife out there blogging. There actually are quite a few bloggers out there, sharing their experiences as they navigate through a life that revolves around hockey. (Please see links below).
Immediately I began to
stalk
browse these blogs. I have enjoyed reading about other wives/fiancés/girlfriends who, like me, fell in love with a man who plays hockey for a living. Most are far younger than me..some have children, some have left school, some have left careers. All are relieved to get things off their chest, yet conflicted when they feel as though they are being ungrateful.
I read their posts about living in Europe, and I long for the days when my husband and I were able to travel at a moment's notice. I read about trades, and I am reminded of the shock the first time my (then boyfriend) was traded to a new city. I read about leaving school to follow your heart, and I think of the last year of college
I still have not completed
! I read about lost careers, and although I am so lucky to stay at home with my children, I think about the seniority I would have had with the airline by now.
Through the gripes, and through the frustration, I also recognize a devotion that few women would really understand. It is a devotion that means leaving family and friends behind, while spending many evenings home alone. It is a devotion that is wrapped around your husband's career...even if it means losing your own. It is that devotion, no matter how hard the day-to-day frustrations get, that we still wouldn't trade it for the world.
My hope, just as when I read these blogs and look back at my life when I was a girlfriend, or planning a wedding around possible play-offs and NHL drafts, or starting a family...They too will read my blog as a chance to look into a crystal ball. With time it might get harder...and yes, you will survive!!
So check out these blogs (click on the picture) and see what it takes to be a Hockey Wife!
Thank you ladies for opening your blogging arms and letting me share my hockey tales along side you!!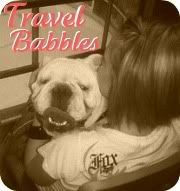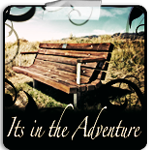 IF I LEFT OFF ANY BLOGS ABOUT LIVING AS A HOCKEY WIFE, PLEASE CONTACT ME FOR AN ADD!!