TODAY IS...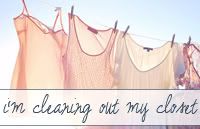 Midway through the hockey season is All-Star Break! This is a coveted time for all wives to plan for their husbands to be home, with hopes of a small get-away. However, if your husband is playing in the all-star game, then you do not get the break. But at least your husband will come home with a whole bunch of swag (much like celebrities get at award shows, but not nearly as cool!)
If you are lucky enough to not have children, or can leave them with family, or have a nanny...then you probably get to go somewhere on an airplane...usually somewhere warm! I know people this year who went to Florida, the Caribbean, and Mexico. There is nothing better than a quick trip to the beach, where you can relax and drink on the beach.
Remember this picture from here
Then there are people like my husband and myself. We have children. There is no family near enough to take the children, and we do not have a nanny! So we had to decide where we could go for the break. I wanted somewhere warm, my husband wanted to just get out of town, and my kids wanted to go somewhere with water. So we loaded up the kids and drove seven hours to stay at an
indoor water park
!
Who needs The Bahamas?
My kids were so excited, they acted as though we told them they were going to Disney World! When I was a kid, staying overnight in a hotel was exciting enough, and usually all they had was a regular pool to swim in.
Now I have to stop here, as this post is not about our trip...but something I saw during our stay at this water park that has intrigued me for the past three days. Let me explain...
I am never one to be too excited about anything involving a swimsuit. I am in my mid-thirties, I have had two children, and I like chocolate cake. I especially do not like wearing a swimsuit in winter when I do not have an ounce of a tan! With this in mind, I packed my favorite mommy-suit. The "modest" two piece that covers my stomach but is still technically a "two-piece".
Do you own a mommy-suit?
On our first day at the water park, I looked around and started noticing these women in what looked like dresses made of swimsuit material. They were pretty much covered from head to toe. Even the younger girls were covered as well. Their husbands and sons had on
yarmulkes
, so I assumed they were Jewish. Once I returned to my room that night, I googled a few things and discovered these women were practicing
Tznius
(modesty) and most likely practiced Orthodox Judaism.
A few things I learned, aside from the modest dressing:
Men are not supposed to hear women sing.
Members of the opposite sex are not supposed to touch, short handshakes are excluded.
Men and women are not to be secluded behind locked doors.
Men and women are not supposed to mingle during religious services.
Men are not to watch women dance.
I learned that many times women and girls were required to swim separately to avoid wearing a regular swimsuit around the opposite sex. Some women and girls would swim in robes or regular clothing if they wanted to swim with others. Finally, there was a genius woman who decided to make Modest Swimwear!!
Of course, you might be thinking the same thing I did. These poor women are so oppressed.
Day two at the water park, and I couldn't stop watching these women and young girls. They were swimming, laughing, and having a wonderful time. They certainly weren't acting oppressed in any way. Their husbands were nurturing and loving towards them. They certainly were not acting like they were anything more than equal with their wives.
As I was standing in line waiting for our family's turn on the big water slide it hit me...these women are not oppressed, I am. Here I stood in line and all I could think about was the cellulite on the back of my thighs, the pudgy belly I had from carrying two children, and whether or not I had shaved all signs of hair and if the tiny red bumps in their place were showing too much.
However, the lovely ladies in front of me who were wearing their modest swimsuits could have cared less...they had nothing to worry about but having fun.
Our society tells us to show more skin to be attractive to others...but that skin better be tanned, tight and hairless. God forbid we carry a few extra pounds, have a few bumps and lumps, and a stray hair grows the wrong way...then society tells us we should be shamed into wearing cover-ups and tankinis! We spend our time in our swimsuits more worried about how we look than if we are having a good time. It is time to end this oppression and liberate ourselves on the beach!!
I
have ordered mine in red!
* This post in no way is meant to disrespect different faiths or beliefs. It is my hope I was able to deliver links to sites that explain all practices discussed above in a fair and non-judgmental way. It is not my intention to offend anyone.