In honor of the Oscars tonight...I thought I would do an award post...
Today is the day I will finally sit down and thank those who have kindly passed on some blogger awards...if you look on my sidebar on the right, I proudly have displayed them in my
TROPHY CASE.
If you click on each award, it will take you to the blog that so graciously gifted it upon me!
If you are familiar with these sweet little awards, there are always rules that come with accepting such gifts from others. The most important rule is to give some blogging love back to the presenter. Rule number two is to give some random facts about yourself. Third, you must pass the award on to others. Some ask you to pass it to five bloggers, while some suggest up to fifteen bloggers.
As much as I like the idea of following rules, I am going to have to bend them a little....but not too much.
For each award, I will let you know who gifted it...I will share a random thing about me...and I will pass it on to three new blogs.
Let's begin!

AWARD #1...
Don't let this award fool you...her site is not all cupcakes and cherries. She is not what you would call a "family" blog, but let's face it, there are times I don't want to watch another cute family movie...I want to watch an grown-up film with adult content. Rockin' Mama is a wife, a mother, and photographer that rocks tattoos while blogging about her life! Check her out!
RANDOM THINGS...
I like my Diet Coke flat! I have been known to have a bottle of Diet Coke in my car for many days, and I will still drink it! I have even been known to do this during the summer, when the Diet Coke is warm hot. My husband thinks this is extremely disgusting!
THE CHERRY ON TOP AWARD GOES TO...my favorite crafty sites!!
AWARD #2...
Party of Five
sent this award to me. I wonder if I should tell her I am really not that stylish, and am wearing sweats and a t-shirt as I type. April has a great blog about her family and everyday life. She loves The Dave Matthews Band, and takes great pictures of her children...stop in and say
Hello
!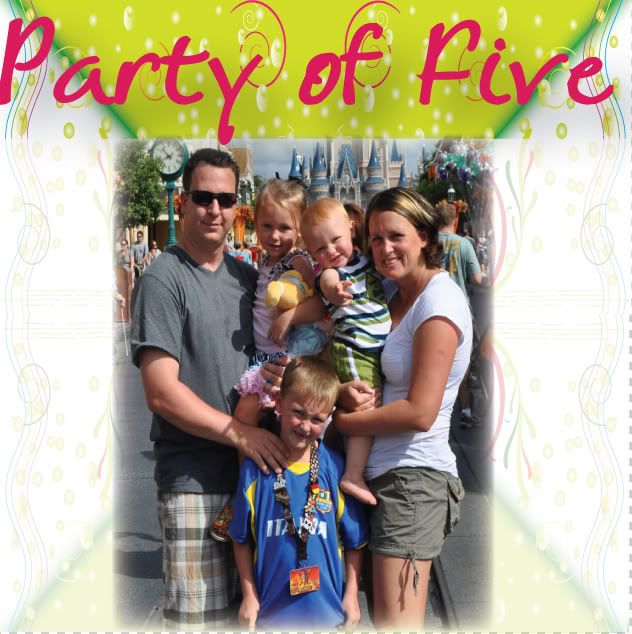 RANDOM THINGS...
I rode in a cockpit of a commercial airplane from Chicago to San Francisco...it was part of my Flight Attendant training, and it was quite exciting. Take-off and landing with the forward view is unbelievable...especially on such a large plane. The whole time I sat there, I could picture myself reaching up and pressing random buttons...while wondering what would happen! Probably best I didn't become a pilot!
THE STYLISH BLOGGER AWARD GOES TO...some great new finds!
I received this award from
Not About Cake
! Be sure to check out her other blog
My Cakeology
, they both are a great read. The cakes she decorates are so amazing, and you can tell she really loves what she does! The Not About Cake blog is geared more towards her daily life that doesn't involve cake. She is funny and has a great since of humor. Be sure to click below and have a good laugh!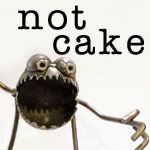 RANDOM THINGS...
I use Diaper rash ointment on my lips everyday! My preference right now is Beaudrouxs Butt Paste. I have used it every day since I was seventeen years old. I used to get horrible chapped lips, and it was suggested I try "butt paste" (my nickname for it). If I were stranded on a deserted island, this would be my luxury item!
THE LOL AWARD GOES TO...my favorite blogs that make me Laugh Out Loud (of course)!
AWARD #4...
Heartfelt Balance/Handmade Life
was so kind to send this my way...If you want to read about a great love story, head over to this blog and read the story of how this blogger met her husband...talk about patience and destiny! Plus, her husband is able to build things around the house...I am so jealous! Go ahead, check out her blog...I'll wait for you!
RANDOM THINGS...
I would eat sushi five days a week if I could. I used to not eat it, but when I was pregnant with my son...I craved it more than anything. I often would have my husband take me on Wednesday or Thursday...then I would go with a friend on the weekend while my husband had a game. I would then tell my husband I had to go run errands, and I would sneak across town and eat sushi alone, hiding my growing belly under the table. (For those of you concerned, my son turned out perfectly healthy!)
THE VERSATILE AWARD GOES TO...bloggers that I admire for their outlook on life!
Last but not least, I received this big award the other day...
Adult Awkwardness
sent this to me...She claims she is an "Unpopular Girl in Womanhood", but I think she is pretty great. Her blog is quite eclectic with a little bit of this and that...be sure to visit her and let her know she is not unpopular!
I will leave you with one last random item...
I am always getting my RIGHT and LEFT mixed up. My husband will always second guess me when I am giving directions by saying..."Do you mean the real left, or your left?" 90% of the time I am wrong! My sister and my daughter have the same problem, so I think it is genetic...
For those of you to have just been awarded these snazzy little gifts....I will let you choose how to pass them on. You can choose whether or not to share some random things about yourself. I will not assign a specific number of blogs to bestow these upon... Just do what works for you and have fun!