In my previous post, I discussed the infamous
DOGHOUSE.
Image courtesy of Google Image Search
If you didn't read it or if you need a quick reminder...you can
click here
! (This post will make much more since if you have read the previous post!) I had asked readers of my blog to send some stories about their significant others, and I would match some pictures (Hockey Wife style) to go with them. I thought it would be fun to see some of the reasons for signing them up for the Doghouse Rewards Card!
I had a very complicated hystorectomy. Two small children. Bozo decides to take a shower while they jump on me. thanks for the help.
Image courtesy of Google Image Search
Dear Bozo,
Congratulations, you have been approved for your Doghouse Rewards Card...we have credited you with 200 reward points. Next time, the only shower you should be thinking of is the
showering of gifts
for your lovely wife!
I had fears that I had an enormously large head...my husband has confirmed this is correct.
Me:
My head is ginormous. I don't know how my neck manages to support it.
Hubs:

Yeah it is!
Me:
What?? Really??
Hubs:

Well, I mean...you have an actor head.
Me:
WTF is an actor head?
Hubs:

Well...you know they all have small bodies and kinda big heads...
Me:
*Silence*
Hubs:

To fill up the large screen?
Image courtesy of Google Image Search
Dear Hubs,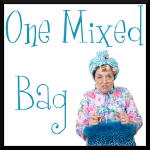 I have never had the best relationship with my husband's sister. This past fall we were getting married. His sister and her husband were up in the air about making the drive to our wedding. Then she had the big brass balls to whine to my hubby-to-be that she didn't feel included. I saw red and I sent her an email suggesting we get together to hash things out. She sent me a note back, telling me how busy she was , but to send her my concerns and she would get back to me AFTER SHE PROCESSED MY EMAIL! You have got to be friggin kidding me! So I did. I let her know everything I had been holding on to for the past few years. It was heartfelt and I got no reply. For a week nothing.

Towards the end of the week we had to go to his sister's for his mom's birthday. The sister and I pretended everything was all nice. It went well until we were leaving. Suddenly, my husband-to-be says to his sister, "Are you done processing yet?" OMG! The look I gave him should have turned him into a pillar of salt. Are you kidding me?? Everything went so well and he had to stir it up?? I was so mortified I felt out the door and waited in the car until he was done. I was so angry. How could he be so stupid? I slept in our guest room that night and didn't talk to him for about three days.
Image courtesy of Google Image Search
Dear Husband-to-be,
Congratulations, not only have you been accepted to join the Doghouse Rewards Program, we have selected you for an upgrade to the platinum card. You have been credited with 500 points. Your platinum status entitles you to three extra days of the doghouse! Enjoy your stay!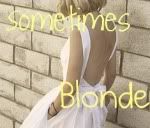 Erin from
Sometimes Blonde
is engaged to a hockey player...he has already been sent to the
penalty box
doghouse!
This came from my reject fiance.

When getting all of our passport information to a team in Italy he called to ask how to spell my full name. It was his round-a-bout way of trying to remember what my middle name was. He wanted to take me across the world with him but didn't know that? Thanks.
Image courtesy of Google Image Search
Dear Reject Fiance,
Congratulations, we were able to process your International Doghouse Rewards Card! You will receive your card via air mail...we have included 350 points. Although we were impressed with your sneaky ways...it is suggested you learn not just your fiance's name, but her mother's name as well!
A few years ago my husband calls me from work. He is supper excited and says, "Babe, I have a surprise for you! Your gonna love it!" I spent the whole day wondering what his surprise was. It's not like him to get me a surprise. He gets home that afternoon and runs inside the house, grabs my hand and drags me outside. "You ready?" he says and then points at his truck. "What?" I say. His response? "I put a new light kit on my truck! Do you like it?" Definitely a dog house moment!!!!
Image courtesy of Google Image Search
Dear Mr. Truck,
Thank you for your application. You have been approved for the Doghouse Rewards Card, and you also qualify for our latest promotion. You will receive 400 reward points and a t-shirt
Image courtesy of Google Image Search
If you are looking to add more reward points to your account, we suggest you wear this shirt around your wife. If you wear it on her birthday, or your anniversary...you will receive double reward points and extra stays at the Doghouse!
Thank you for being a loyal card holder!
Cherie from lotsofjewels sent in this lovely story....
My husband and I were dating and my birthday came and went! A friend took me to a great concert! Never heard from my husband (then boyfriend)until later that night, he called because he could not get ahold of me. He asked how my day was and what I was doing to which I replied, "Well, FOR MY BIRTHDAY!!! I went to a concert with Sue!" Dead silence followed then he sheepishly said that he thought my birthday was May 23 NOT May 15th! 500 points for the missed birthday and a lifetime of points for not knowing my real birthdate!
Image courtesy of Google Image Search
Dear Forgetful,
Congratulations...your Doghouse Reward card is in the mail. You have been accepted and rewarded with your first 500 points. We suggest you use some of these points to purchase a calendar!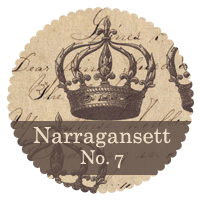 I received a juicy story from
Narragansett No. 7
. As I usually do when I read her posts, I laughed out loud!
So, the scandal part of my tale is that I was married once before. I married my college boyfriend and frankly, had a bad feeling throughout the whole engagement. I should have trusted my instincts. (I've written a bit about the whole ordeal at my blog.) Anywho...one weekend I left our house to go to upstate NY to ski with my girlfriends and left the (ex)hubs alone. I presumed he'd hang out with his buddies and do "man" stuff while I was away. Well, he did some man stuff alright. Some super-creepy man stuff.
Somewhere around a month after my ski trip, I came home from work to find him perusing his credit card statement. Seems that he couldn't figure out where in the hell that $150 charge came from. In fact, he was so confused (stupid) that he asked me to take a look. It took seconds for me to see it was a '900' number. I confirmed with a quick telephone call. So while I was away for the weekend, the creep had called a phone-sex line and wracked up a bill. Of course, he denied it to the end. Need I say that 'the end' of the relationship quickly followed? Ick.
Weeks after we separated, he went to Vegas for a bachelor's party and came back with a Bud Girl. Way to go, fella.
Image courtesy of Google Image Search
Dear Mr. 900,
We appreciate your interest in the Doghouse Reward Card, and we are pleased to tell you that you have been approved. You will be credited with 900 points. We have noticed you used your card while on a trip to Las Vegas, which now entitles you to join our LIFETIME ELITE status!
Thank you for sending in your stories. If you have more stories, I would be happy to extend this post for another day! You can email me your DOGHOUSE STORIES at hockeywifetales(at)gmail(dot)com!
(If your story didn't make it, I will do another post in a few days....I didn't want to over do it) So send in those stories!
Thanks for playing!
Cheers!